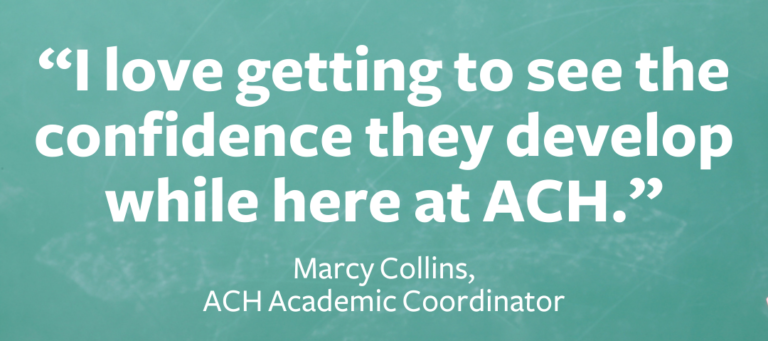 Being a teacher requires patience, kindness, and an open mind. When educating children with severe behavioral or emotional needs, providing safety, love, and hope through caring relationships is equally important.
Marcy Collins is the Academic Coordinator for ACH's Wedgwood Campus, where she has been providing educational support to the children in our care for the past year.
This campus is home to several crisis intervention programs including Summit, Turning Point, and Behavioral Care. Wedgwood also houses the Morris Program, which helps 14–17-year-olds who are unable to live with their families develop the life skills needed to transition to independent living.
Providing Normalcy During Uncertain Times
Unlike many other therapeutic treatment facilities, the children in Summit and Turning Point attend school during their stay. These programs provide crisis intervention to avoid hospitalizations, in a safe home-like setting.
"When the kids enter our programs, their whole world has just been turned upside down, and they are having to deal with heavy emotional and behavioral issues," said Marcy. "Having school during their stay establishes a structure and gives them a place to practice the coping skills they're learning."
The children in our care attend school through Odysseyware, an online curriculum that assigns students work and provides lessons. For the youth in Morris, some attend school virtually or in-person at schools in our neighborhood or are working towards achieving a GED. Collins works with each of them to ensure they are on track to graduating while accommodating their specific needs.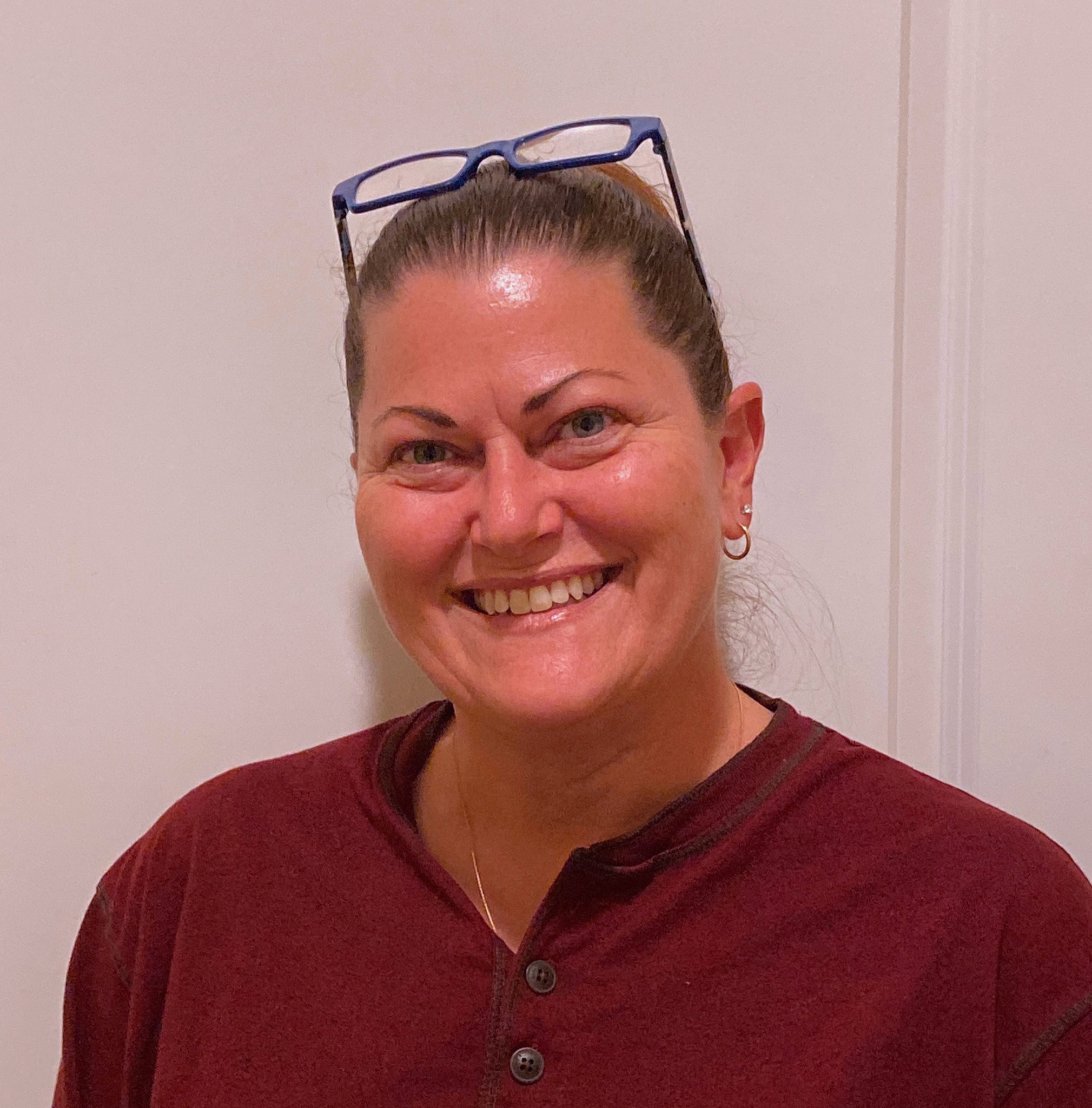 Oftentimes, the children in our programs are coming from hard places, experiencing trauma that has made an impact on their behavioral and mental health. Because of that, Marcy must be prepared to handle these various behaviors in her classroom.  
"I make it a point that for every kid that comes into our care, I become familiar with their history," said Marcy. "I learn about these kids before I even meet them, because I want to know what they are working with."
This preparation helps Marcy learn what their triggers are and how she can avoid them, as well as the best techniques for helping them calm down in stressful situations. Just like with any child, there are times when they don't want to do schoolwork and will outright refuse or break down.
"That is an opportunity to work with that kid and prepare them for life out of the treatment program," said Marcy. "We can show them how to work through those frustrating times."
Relationships Get Results
Because of her unique classroom of students, Marcy must go beyond the traditional role of a teacher. Maintaining the bond of a teacher and student is equally significant as that between a caregiver and a child.
"I am there not just to be a schoolteacher, but to be there for the kids," said Marcy. "I make them feel comfortable, feel safe, and feel as if school is not their enemy."
Daniel Pectol, ACH Director of Residential Services, praises Marcy for her ability to develop relationships with the children and utilize them during stressful situations when a child is frustrated or upset.
"You have to connect before you correct and she can get a child back on track," said Daniel. "She is personal with them and she will sit down with them and make sure they have what they need."
For Marcy, class is not over when the school day ends. She also provides training for the employees working on the Wedgwood campus. The love and care she gives children also extend to staff, according to Turning Point Supervisor McKenzie Slawson.
"She will help guide you in the right direction and answer any questions you have without judgment," said McKenzie. "Marcy is a very important person here on our campus."
During the pandemic, Daniel beamed at Marcy's efforts in and out of the classroom. She covered for employees who fell sick with COVID-19 and stepped up in taking care of positive children as well. With all the stress and uncertainty of the pandemic, Marcy made sure the kids were taken care of.
"Marcy is committed to making things better for kids," said Daniel.
For Marcy, juggling a classroom filled with different-aged kids, all with unique challenges can be tough, but she said the reward is so much greater.
"I love getting to see the confidence they develop while here at ACH," said Marcy.
If you would like to support Marcy and our programs at our Wedgwood campus, ACH offers many ways to get involved. To get started, visit https://old.achservices.org/give-now/.