If you want to help your community during the COVID-19 pandemic, here is your chance! Next time you order from your favorite restaurant, you can help youth and families who otherwise might go without a meal. 

Through the Comfort Food Care Package program, participating Texas restaurants will be offering meal packages that can be donated by customers to needy families impacted by the COVID-19 outbreak. Texas Governor Greg Abbott announced this program in late March.
"The Comfort Food Care Package program will provide at-risk youth and families with an additional food source," said Governor Abbott, "while giving Texans another way to support local restaurants and their fellow Texans experiencing hardships due to COVID-19."
HERE'S HOW THE PROGRAM WORKS:
Add an order to your meal at a participating restaurant for at-risk families and youth!
The restaurant packages the meal.
The Texas Family and Youth Success Program identifies families and shelters with the most need.
Favor delivers within 8 miles—and the tip is included!
PLACE YOUR ORDER AT PLACES LIKE JASON'S DELI
Jason's Deli was one of the first restaurants to participate in the program! Just add a "Family Care Pasta Meal" to your order and it will be delivered to those in need.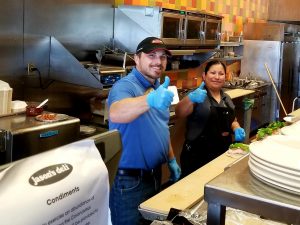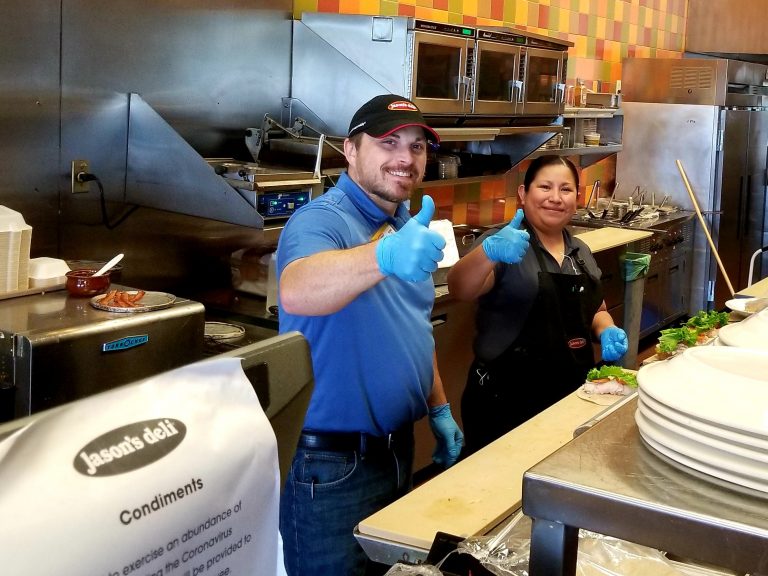 "This Comfort Food Care Package is a way that we can all pitch in and do our best to help Texans," said Blake Parker, Jason's Deli's Chief Innovation Officer.
Other participating restaurants in Fort Worth include El Fenix, Ol' South Pancake House, Arizola's Mexican Restaurant, Boopa's Bagel Deli, Dirty Job Brewing, Edelweiss German Restaurant, El Sombrero Mexican Restaurant, Funky Picnic, and HG Sply Co.
SPREAD THE WORD!
We love seeing Fort Worth businesses involved with helping youth and families in need. However, we need to add more restaurants to that list.  Encourage your favorite local restaurants to be a part of the Comfort Food Care Package Program! 
FULL LIST OF PARTICIPATING RESTAURANTS IN TEXAS
 Please note that the Family and Youth Success program uses a community-wide list to identify families and shelters who have the most need for meals. ACH Child and Family Services manages the Family and Youth Success program in our area, but meals extend well beyond ACH clients—this program truly serves the community at large!