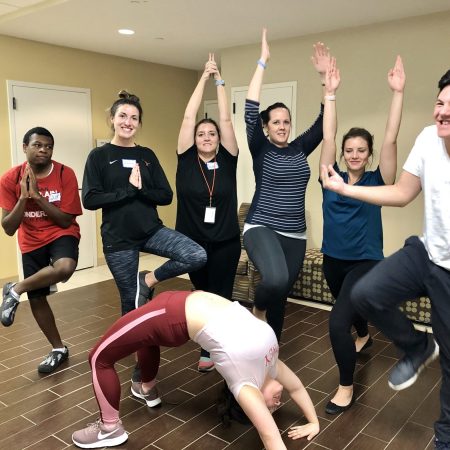 Youth in the LIFE Project enjoyed a night of yoga with the Junior League of Fort Worth.
Thank you to the Junior League of Fort Worth for being a positive presence in the lives of our youth. Even during the COVID-19 pandemic, they continue to provide care and support to ACH Child and Family Services' Youth Emergency Shelter and The LIFE Project.
"Although we were unable to engage with volunteers and visitors in person at the campus, these amazing volunteers collaborated with us to complete wellness sessions with our LIFE Project kiddos virtually through Marco Polo and Zoom," said Vanessa Daniels, ACH's Volunteer Services Manager.
Junior League of Fort Worth is extremely generous with their time, talent, and resources. They have also given us a recent gift for the RTC and for emergency funding for COVID-19.
"We could not do what we do without the help and support of our volunteers. We are blessed to have Junior League of Fort Worth as one of our superhero community partners," said Vanessa.
Junior League of Fort Worth has volunteered with ACH for five years, and in 2017 they received our Community Partner Award for their commitment to our youth.
Sharon Soh, clinical manager at the shelter, said the Junior League volunteers have always brought fun to the shelter.
 "The kids always enjoy the dinners they bring and the games they play," Sharon said. "It's a really great opportunity for them to learn how to socialize with others with respect and is always a time they look forward to."
Once again, thank you Junior League of Fort Worth for all that you do for our youth at ACH!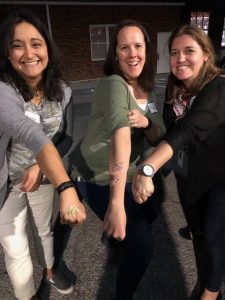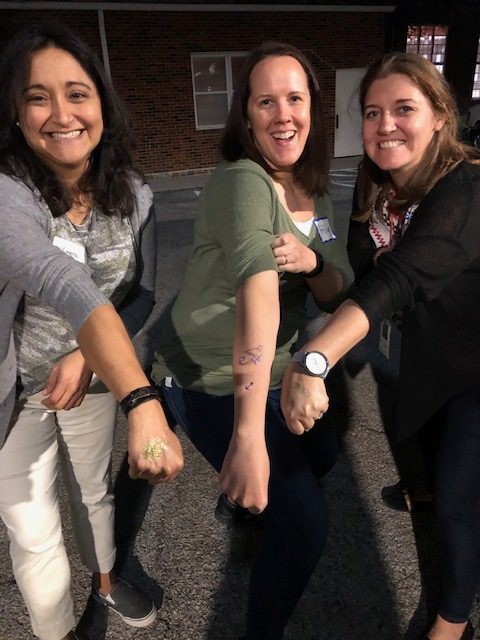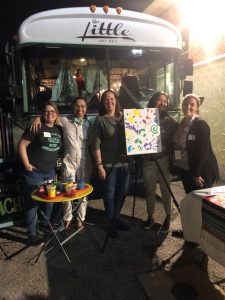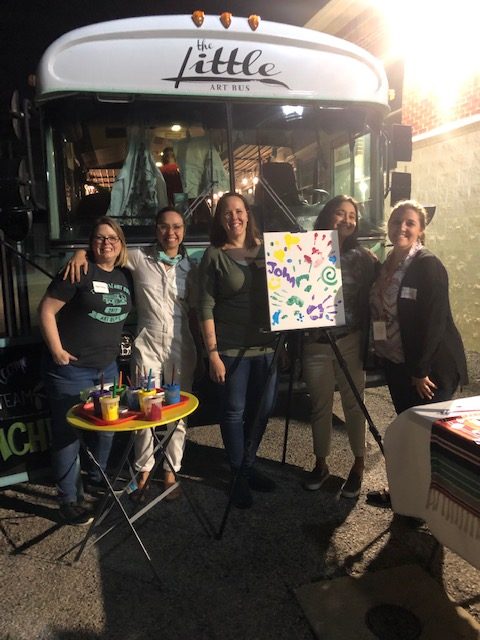 Junior League of Fort Worth volunteers show off their homemade tattoos with the Little Art Bus.