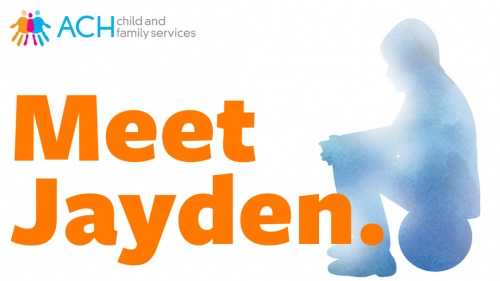 When five-year-old Jayden entered ACH's Behavioral Care program, he was dealing with extreme behavior issues and trauma stemming from entering foster care due to parental neglect.
At first, staff described Jayden as being high needs with toddler-like behaviors. He had trouble managing his emotions and would often become aggressive to get attention. Jayden also had issues with trying to run away to his mother.
"When you have someone who is so young and has experienced so much trauma, it's hard to help him understand there are other ways to handle emotions," said Kaitlyn Smith, Behavioral Care Supervisor.
For so long, Jayden learned certain techniques on how to survive while living with his mom and then in foster care, but those were unhealthy tools. During his stay, the staff taught him how to express his needs in a healthy way.
Behavioral Care serves kids, ages 4-12, with moderate to severe behavior challenges. This short-term residential therapy program provides a safe and structured environment that teaches adaptive behaviors and supports successful child development.
Behavioral Care is unique because it is set up in a home-like setting with a family feel, where the kids get to participate in normal activities like decorating their bedrooms and celebrating their birthdays.
"We get to know the kid and look past the behavior," said Kaitlyn. "In a psych hospital, they are there to manage behavior and we are here to love the kid."
During his stay, Jayden was able to accurately identify his emotions and his escalations became much shorter. He learned to gain control of his impulsivity.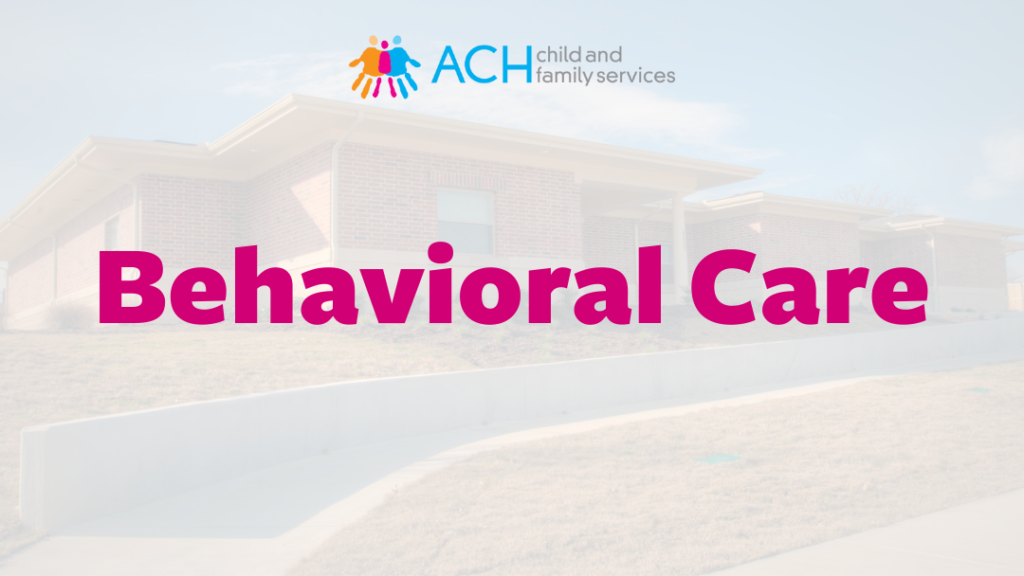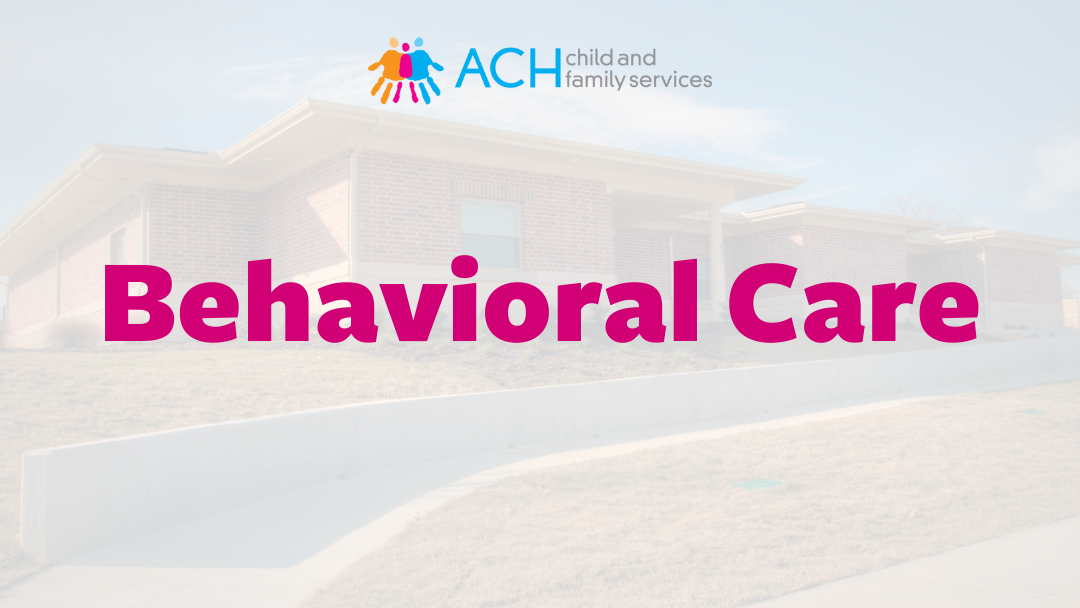 ACH's Behavioral Care program is located at ACH's Wedgwood Residential Campus in Southwest Fort Worth and is home to residential programs like the Morris Program, as well as crisis intervention programs like Summit and Turning Point.
"In a psych hospital, they are there to manage behavior. We are here to love the kid." —ACH Supervisor Kaitlyn Smith
"If he was feeling overwhelmed, he would tell staff he needs to go to his room because he needs a reset and calm down," said Kaitlyn. "It was awesome to watch him identify his behaviors and big emotions and know what to do about it."
One of Jayden's biggest areas of concern was him jumping and running on the dinner tables. As a natural consequence, staff told Jayden that he had to wipe down the table if he gets on it.
"It only took him two to three times and he never did it again," said Kaitlyn. "He learned that his actions had consequences and he learned other ways to get our attention."
Staff eventually got to see Jayden's personality come out, including his incredible humor. He even began to show empathy for the other children in the program.
Most of the children who arrive at Behavioral Care are in foster care or will transition into foster care. The program encourages family reunification whenever possible and ACH staff work with the parents to ensure long-term success after the kids graduate from the program.
"When the parents are in the picture, it is so important that they too are a part of the healing process," said Kaitlyn.
For Jayden, he would be going home to his birth mother. She had a history of drug use and worked hard to become sober to raise Jayden.
Staff provided Jayden's mom with an individualized parenting class to teach her strategies that worked best for Jayden while he was in Behavioral Care.
"We gave her techniques on how to connect with Jayden, how to empower him, and how to correct his behaviors in a way that is beneficial for everyone," said Kaitlyn.
They also empowered her as a mother and reminded her she is not alone—individualized support she might not have gotten from another program or hospital.  
Toward the end of Jayden's 11-month stay in Behavioral Care, Kaitlyn said she was not only proud of his progress, but his mom's as well.
"The coolest thing I got to do is encourage her in her journey," said Kaitlyn.
If you would like to support the children and parents in our Behavioral Care program, ACH offers many ways to get involved. To get started, visit https://achservices.org/donate-now/