Palio's Pizza Café Provides More than Pizza for ACH Families
Victims of intimate partner domestic violence enjoy dinner with their kids before participating in healing, volunteer-led nurture groups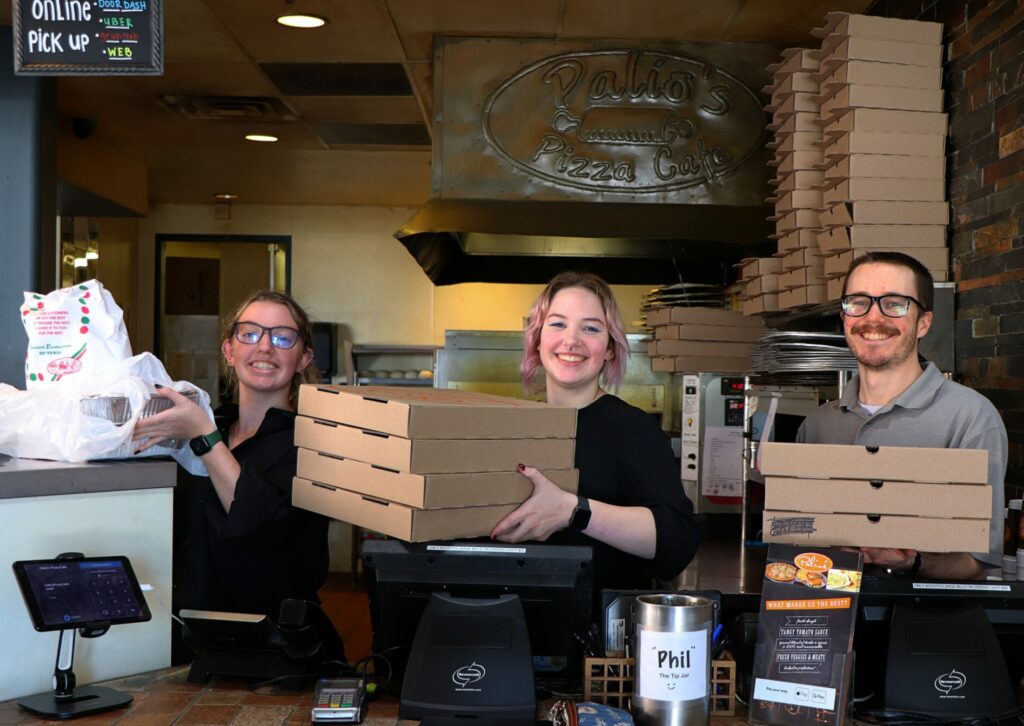 Every Wednesday for the past year, the team at Palio's Pizza Café has been generously providing a meal for the mothers and their children in ACH's Families Together program. The team has never met the moms and many have never visited an ACH campus. But they remain steadfast in providing meals for these families week after week.
The ACH team connected with owner Dave Hoffman to learn more about how a simple meal request during Domestic Violence Awareness Month in October of 2021 turned into an ongoing partnership.* It turns out that Dave knew one meal just wasn't enough. He wanted to do more so he initiated an opportunity to continue supporting Families Together.
A family-focused business
Dave opened the Palio's Pizza Café on Bryant Irvin, the first of three locations, in 2007. Dave has a giving spirit and makes sure his staff and customers are both well appreciated and cared for. He models empathy and encourages his team to be the change they want to see. Catering Manager Charity Mullins remembers enjoying many pizzas with her family before she joined the team. "A heart of generosity and a culture of caring is what Dave has passed down to his team," shares Charity. Dave has been like an uncle to her, their families have grown up together, and Charity says the warmth you feel as a guest is spread from the care you feel as an employee.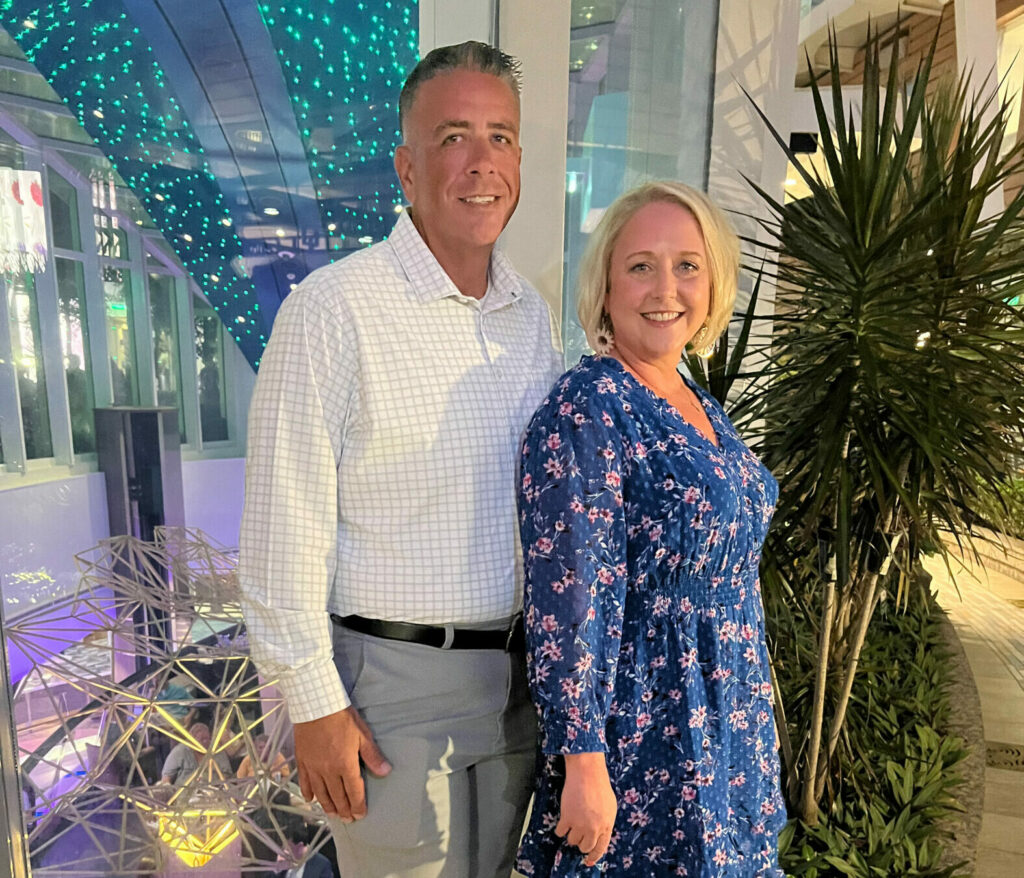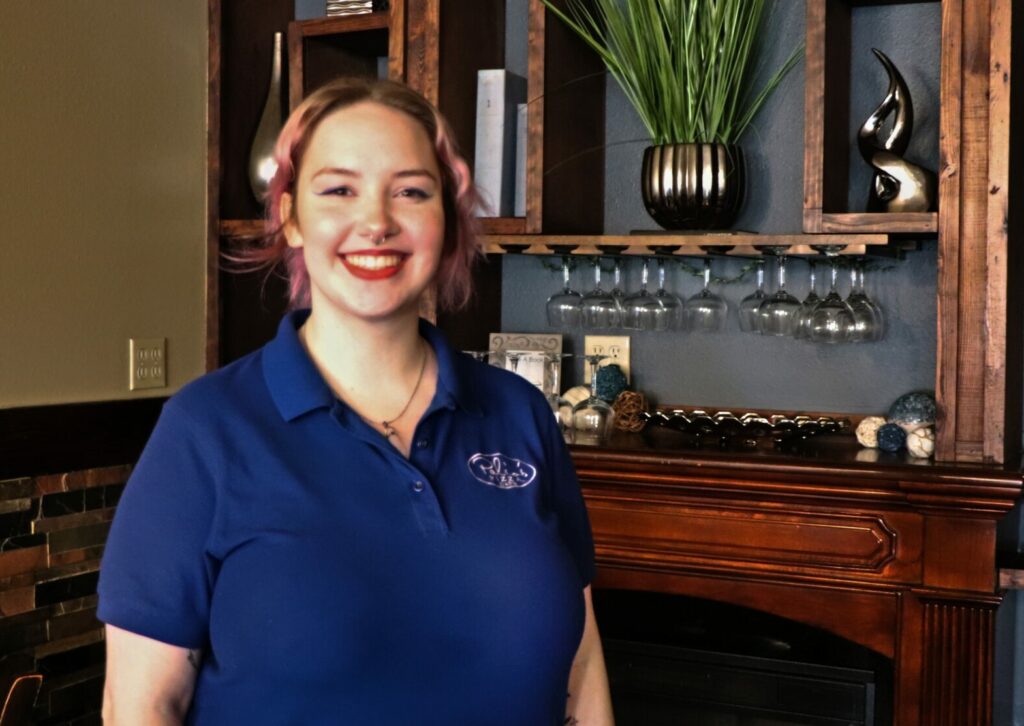 Charity has enjoyed learning more about ACH throughout the partnership. At each visit, Megan Stephenson, ACH Volunteer Coordinator, shares updates on the program with the Palio's team. Charity confesses, "This is close to my heart. My cousin was almost in foster care due to a domestic violence situation and I have family members that were almost placed in the foster care system. ACH has become close to my heart. It's more personal." The families in ACH's care recently expressed their gratitude to Palio's and presented them with a 'thank you" poster. With a big smile, Charity remembers the joy they felt when receiving it. "It made it more real. We're impacting people."
Palio's Pizza Café provides a meal for all the mothers and their children in ACH's Families Together program once every week. One week they provide pizza and the next pasta dishes. Their team is service oriented. The number of mothers in the Families Together program fluctuates throughout the year, but the Palio's team is ready for any order change to accommodate all the mouths to feed. As the number of families in the program has increased, they graciously have continued to supply more. One year ago, they provided 4 pizzas and a small salad on a pizza night. With a full house today, they are providing 8 pizzas and 2 large catering salads.
Our volunteers turn a nourishing meal into nurturing
On these pizza and pasta nights, the mothers participate in a volunteer-led Nurture Group where they encourage one another, learn parenting skills, and heal from their past. The kids also take part in a separate Nurture Group that supports children healing from trauma. The meals provided by Palio's Pizza Café relieve the single moms from dinner duty and provide an opportunity to enjoy a meal and time with their kids before group time.
ACH is grateful to community partners like Palio's Pizza Café for their continuing support of our programs. We know that the moms in Families Together really look forward to and appreciate their generosity. We encourage you to pay it forward—stop in, have a meal, and thank the folks at Palio's for caring for those less fortunate.


*Did you know that October is Domestic Violence Awareness Month? In Texas, 183 women were killed by a male intimate partner in 2020. 45% of those women were in the process or had made attempts to leave the relationship (Texas Council on Family Violence, 2020). On average, a victim will leave and return to the abuser 7 times before leaving that relationship permanently (The National Domestic Violence Hotline, 2022).
What is Families Together?

ACH's Families Together Program provides transitional housing for mothers and their children who are experiencing homelessness due to intimate partner domestic violence. The program offers a safe and stable living environment while they work to overcome the trauma that led to their homelessness and return to independent living. Families receive intensive case management and therapeutic services designed to help them heal from the trauma and victimization they've experienced while gaining the skills they need to promote long-term self-sufficiency and obtain stable housing.