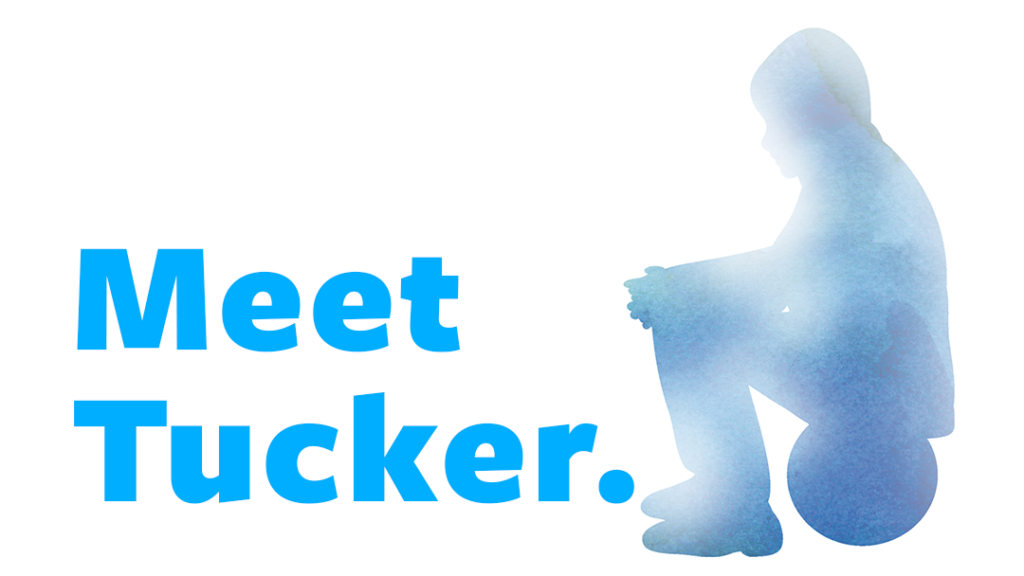 ACH staff work diligently to meet the needs of youth while seeking opportunities to support caregivers and reunite families.
Tucker has grown up believing he is not wanted or loved. His parents were in and out of his life for most of his childhood and eventually abandoned him, leaving his grandparents to care for him. Tucker learned to cope with his emotions through food and self-harm and over time, his behavior became aggressive and harmful. To add to his trauma, Tucker and his grandparents had conflict from the start: Neither Tucker nor his grandparents knew how to communicate, respond, or care for each other. It was determined that the best thing for Tucker was to not return home.
The best solution for Tucker was to move into ACH's Residential Treatment Center (RTC), an innovative program that puts our most vulnerable youth on an accelerated path to success by helping them understand they are in a safe place with adults who can be trusted. The goal of Tucker's time at the RTC was to help him heal from his past trauma and connect him with a support system before eventually living successfully in a family.
Tucker came in lonely and depressed. He had a lot of anxiety and did not have self-value. He didn't trust others and also had a lot of built-up anger and frustration. He remembers that he had been so depressed that the anger didn't initially show in his behavior. Tucker would start fights with others for no reason or just to be difficult. He didn't understand how he was feeling and needed specific and intentional care for healing from his past.
For over a year, the RTC staff patiently cared for Tucker. They met him where he was and carefully evaluated the right support he needed. Tucker shares, "At the RTC I had a good support system, and the staff was really understanding. They were encouraging and gave me a shove in the right direction." There were many moments Tucker was not proud of, but each time he learned from them. He eventually was able to attend the local public school on his own and take other big strides toward growth. ACH Therapist Catrena Boswell shares, "I am most proud of his resilience and ability to tap into those strengths. He has increased his ability to challenge himself by being vulnerable and moving through his uncomfortable feelings."
Tucker loves to draw and has learned other coping skills on how to respond to his emotion. He found self-worth and learned to love himself. It wasn't just the skills and tools he learned at the RTC, but the people. Catrena shares how the team's consistency impacted Tucker, "He's given himself time, took risks by opening up to others, ACH staff, and allowed himself to build attachments." The ACH team played a huge role in modeling forgiveness and understanding. They were willing to be patient with him.
Families Need Support and Healing Too
Tucker's behavioral health was improving and at this point was having regular visits and overnight stays at his grandparents' home. Yet, the family needed more support to ensure a smooth and sustainable transition back home for Tucker. Clinical Manager of Treatment Services Amy Carter initiated the support for Tucker's grandparents by referring them to ACH's Kinship Connections team. Kinship Connections is a voluntary program that offers support to families who are caring for relative children. Kinship Connections Specialist Rebecca Cadena provided care and support to Tucker's grandparents. Rebecca shares, "One of my goals is to offer resources and support that would ensure a youth stays home. How can we help families make this happen? We know that all kids just want is to go home." The truest thing for all youth, Tucker included, is that he wanted to go home. He wanted to be with his family, his grandparents. Our team understands that it is sometimes very complex, and care and service are needed for both the child and the caregiver.
Tucker's grandma was open, receptive, and eager for support. Rebecca introduced them to the Trust Based Relational Intervention® framework, encouraged them to have written goals, and established a family service plan. Rebecca discovered early on that Tucker's grandparents have their own past to heal from. Rebecca's role also enabled her to be there to care for them emotionally. She is ready to support the family in any way they need. "The transition is crucial. I'll still be there, as long as the family needs it. I'm only a text or call away."
Supporting Reunited Families
ACH's Continuum of Care enables our team to come alongside not only the child but the family on the other end. Our team at the Residential Treatment Center showed Tucker patience and cared for him as he learned to heal from his past. Our Kinship Connections team supported his grandparents while they gathered resources and prepared for Tucker's transition home. Tucker and his grandparents won't be alone in the transition home either. Our team will remain alongside them for support. It makes all the difference to have someone there who, no matter what, remains in your corner to help you. Tucker recalls, "It made me feel loved. It made me feel like I am worth something." Both Tucker and his grandparents are hopeful. They have a greater understanding of each other. They are much quicker to forgive one another and offer the other patience. There will be bumps in the road, but they are more prepared for them, and they aren't going through it alone.
"ACH has a large team of supporters for our children whether Kinship, Foster Care support, supervised independent living (LIFE Project), programs like Morris Transitional Living, and the Youth Emergency Shelter at Wichita – we have a variety of ways to help the community," shares Program Manager Akasha Lira. It takes a community to care for a child. When family reunification is possible, our team is ready to help.

The Robert and Jane Ferguson Residential Treatment Center (RTC) is an important part of a continuum of services designed to help children with significant behavioral and mental health issues achieve permanency in a family setting and/or receive a level of care that can help them heal from trauma. While ACH has several programs that address this need, the RTC offers a longer-term program for teenagers with this level of acuity. The RTC is the only one of its kind in Texas and joins professional home-based care, therapeutic foster care, support services, and foster care in the ACH continuum of care. These integrated services were developed to reconnect children with their biological families or when that is not possible, to find them a forever family with relatives or adoptive families.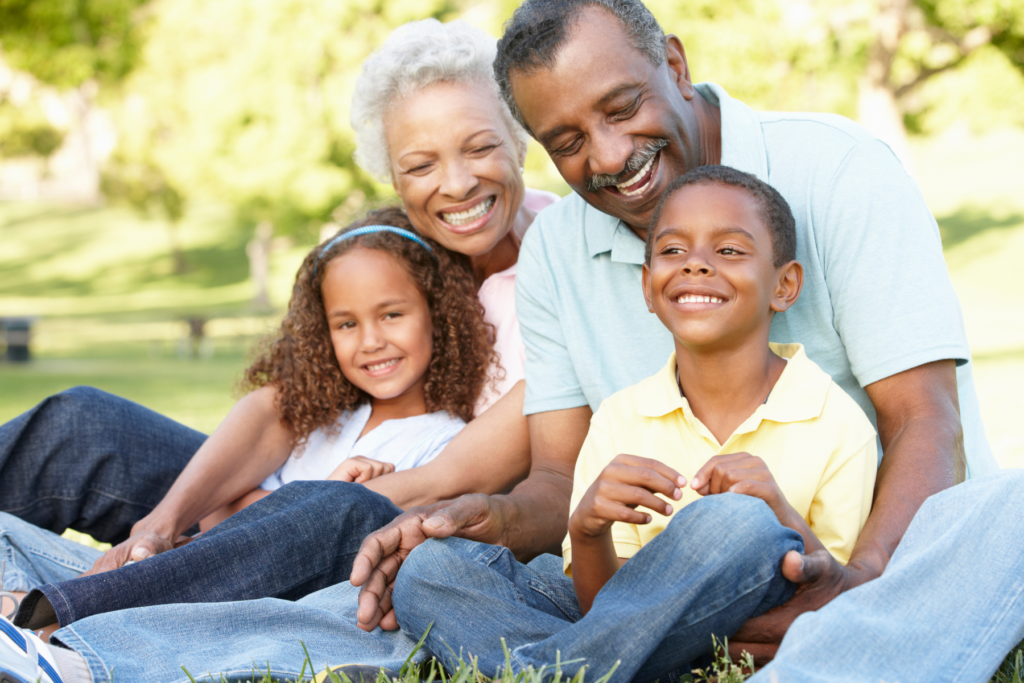 Kinship Connections is a voluntary program that offers support to families who are caring for a relative's child or children. We don't want families to be overwhelmed with all the new responsibilities, so we offer services such as support groups, parent education, in-home services, referrals, concrete services, and assistance with licensure or adoption. With ACH, there's no need to go it alone.