Just Give Him a Chance Here
Blake's dad lost all hope for his son and didn't know how to care for him or where to find support. The team at ACH's Turning Point helped Blake and his family find renewed hope.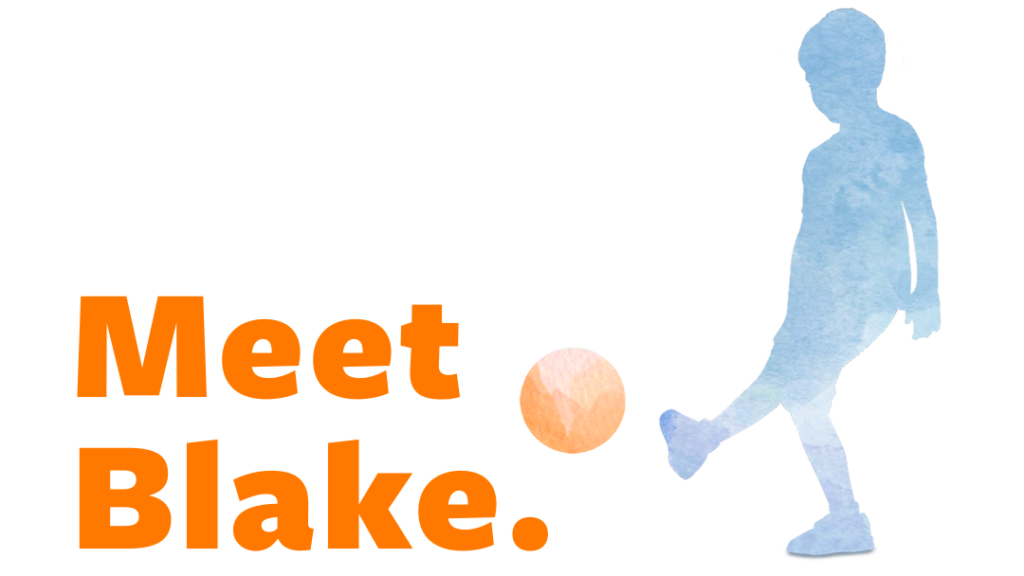 Blake is 15 years old and navigating adolescent insecurities and common teen struggles. Additionally, he feels the effects of his parent's divorce. According to the UCL Centre for Longitudinal Studies, there is a 16% increase in the risk of behavior problems if the child is between 7 and 14 years old when their parents divorce. Blake's parents have done all they could to show him love, but his anger still rapidly grew. After returning to live with his dad, Adam, and stepmom, his family knew they needed to find him additional support.
He had attended other programs and facilities for help in the past, but nothing seemed to have a lasting impact on Blake's health. Blake's behavior would continue to worsen as threats of harm to others were made. Blake's dad found ACH's Turning Point program. Turning Point is a specialized, urgent mental-health care program that provides crisis interventions and acute stabilization for youth. It is a short-term placement that is designed to help youth and their families receive urgent relief of behavior symptoms as well as therapeutic interventions that prevent hospitalization.
Turning Point is Not Like Other Programs
Adam had sought help for his son many times before. He had very little hope that Turning Point would be any different. Upon Blake's arrival, Adam was already preparing to arrange for Blake's next treatment facility after he left ACH. Angela Macleod, Turning Point Program Supervisor, reached out to Blake's dad assuring him that "Turning Point is not like any other facility. We're confident in the support we can offer your son, we've just got to give him a chance."
When Blake arrived at Turning Point, it was clear his anger prevented him from knowing how to communicate his thoughts, understand his emotions, or express his needs. Our team takes time to give Blake individualized attention, intentional care, and understand his situation. After a few days of transition and care, a treatment meeting is scheduled between Blake, his dad, a therapist, and our ACH team to better understand what's been going on at home and school. Our Turning Point team shares the ways they've seen Blake progress and brings clarity to the family. The team taught him coping and life skills and engaged him with therapeutic activities to help him transition back home. He also continued to meet with a therapist throughout his time at Turning Point both individually and as a family. Blake was also encouraged to engage with the other residents of the program to learn to work with not only staff but his peers too.
Our Team is Here to Support Even After You Return Home
ACH's Turning Point is a two-week program that offers specialized care to clients. Angela shares, "From the time Blake came into ACH's program until the day he left, there was a significant difference in him. When he came into our program, he had a" tough guy" attitude. When he left, he gave me a hug and said thank you." Blake was discharged from Turning Point and returned home to live with his dad, and not to another facility. A short while after Blake returned home, Adam shared with our team his progress, "He is doing great! Complete turnaround! There are some things here, and he is a typical teenager, but overall better. THANK YOU SO MUCH!"
Turning Point is making a difference not only in the lives of the clients but in the entire family as well.
ACH's Turning Point Program
Located on our Wedgwood Residential Campus, Turning Point is an innovative crisis stabilization and respite program delivered in a home-like setting for youth in foster care ages 10-17. Turning Point acts as a caring alternative to what can be more traumatizing hospitalizations.