The journey of adoption holds many uncertainties but with the right support, the Crutchers are equipped to meet their children's needs.
"Children in the foster care system have experienced trauma," ACH Foster Care and Adoption Specialist Cheryl Donovan explains. "It is a painful journey for them, but the difference adoption makes in their lives is beyond measure. They are wanted, are given another chance at having a childhood, and have opportunities for the future."
Adoption was always a part of the Crutcher family plan. Heather and Dave went to grade school together, but it wasn't until 28 years later that they reconnected, fell in love, and got married. With no children of their own, they opened their hearts to earnestly seek out and care for other children without families. They wanted to provide a safe and stable home for vulnerable kids that needed support.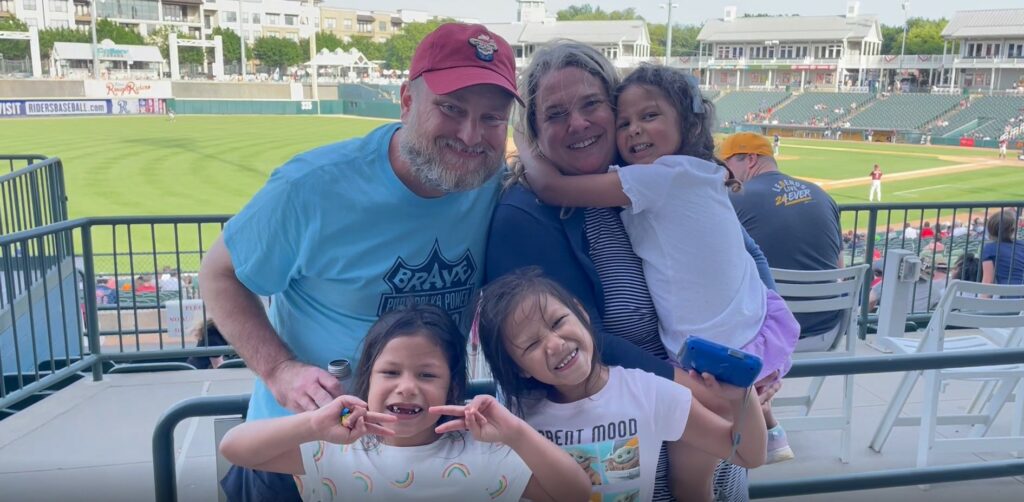 The Crutchers began the process of gaining licensure for a matched adoption in 2020. There was paperwork to be filled out, information to file, and training courses to take. Many of their meetings and trainings were held online due to COVID, but an ACH Foster Care and Adoption Specialist remained alongside to conquer the in-depth process together.
They knew the journey could be long and were ready to endure the challenges. The Crutchers remained persistent and eventually everything was approved and finalized—they were licensed for adoption the week of Christmas! Heather and Dave were ready to find their match and provide children with a forever home.
Heather and Dave said 'Yes' and never looked back
Heather and Dave always knew they wanted to adopt a sibling group. They each have siblings of their own and enjoyed having a full house and growing up with "automatic friends." Heather and Dave also recognized that adoption for a child, as exciting as it is, is also difficult. They wanted the child they adopted to have someone else in the home who they were already bonded with to transition and grow up with.
They were notified about three sweet sisters, Abbey, Emma, and Ava, ages 5-7, in need of a forever family.  "Our hearts were drawn to them and we said yes. But our story is a little unique. With our girls, it wasn't just one immediate 'yes' and we were matched," Heather recalls. After Heather and Dave's initial 'yes' to pursuing adoption of Abbey, Emma, and Ava, they received another email that explained two of the girls have DiGeorge syndrome.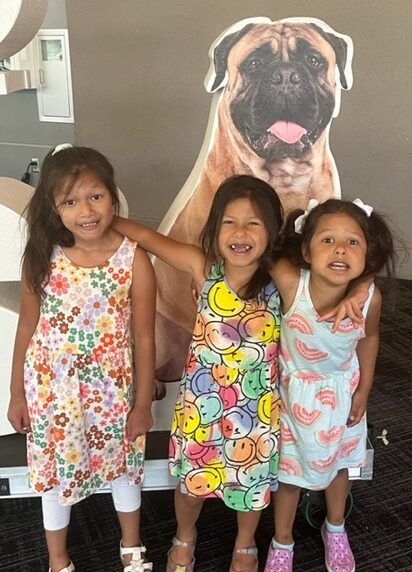 DiGeorge syndrome occurs when a small part of a chromosome is missing and can result in the poor development of several body systems1. More extreme cases included heart defects, poor immune system function, a cleft palate, low levels of calcium in the blood and delayed development with behavioral and emotional problems. The symptoms and treatment would vary. The Cruchers wouldn't immediately know what kind of medical attention the girls would need throughout their lives because of their medical condition.
The Crutchers were unfamiliar with DiGeorge syndrome, but what they did know was there was no way they could back down from these girls now. Heather shares, "We prepared our hearts for what it could mean raising girls with DiGeorge, we were willing to go beyond what was expected, and committed to saying 'yes' for our girls, again." Heather and Dave had not yet met the girls, but already their hearts were bursting for them.
They never doubted that the girls were meant to be with them
The Crutchers were matched with the girls in September of 2021 and their formal names as Crutchers would become Abigail, Emmaline, and Ava Grace. Heather and Dave were patient: They never doubted Abigail, Emmaline, and Ava Grace were meant to be with them. They were joyful and gracious through each bump in the road because they were confident the day would soon come when they would finally welcome the girls home forever.
It wasn't until the end of January 2022 that Heather and Dave first met the girls in San Antonio. They were intent on bonding and played a lot that weekend to get to know each other. The next step was for the girls to visit Heather and Dave and stay with them at their home in North Richland Hills. At this time, an epic snowstorm hit, and all travel was canceled. What was supposed to be a 4-day visit turned into a 24-hour stay. The girls flew from San Antonio on Monday and left Tuesday.
Heather wasn't upset or bitter when she recalled the delays and changes, she was just thankful the girls were able to visit at all. Even seeing them for just one day was all she could hope for. Again, they played and laughed, a lot! The goodbye was even harder than before. "It was heart-wrenching saying goodbye," Heather confessed. Yet there was great hope knowing this would not be the end of their story.
Now with a part of their hearts with the girls, they couldn't wait for placement day. Heather and Dave made one more visit to see the girls, bonded even more, and learned each other's personalities even better. "When it was time to say goodbye there were a lot of tears from all of us. The girls didn't want to leave, and we didn't want to leave. It was heartwarming. The bonding had already started which was an amazing feeling." This goodbye was a little different. They knew the next time they would see the girls in person would be when they came to live with them forever. There was an eagerness for what was to come.
In March, the girls officially moved in!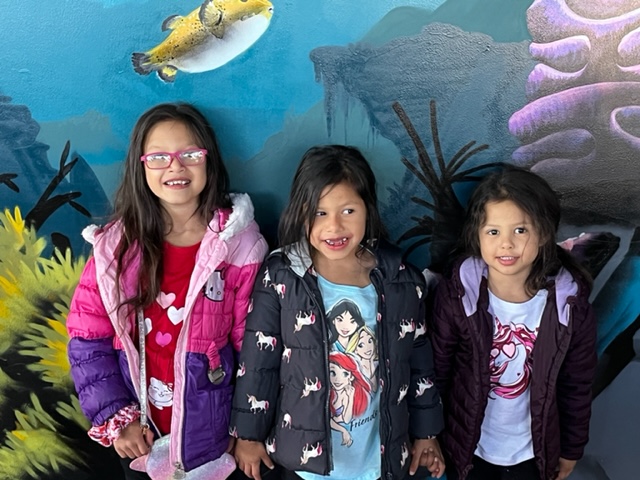 ACH helps provide the resources for the unexpected journey ahead
"ACH helped us fill our toolbox for the unknowns that come with adoption, and we felt more prepared to welcome home our girls," Heather shares.
There can be many unknowns that await adoption parents. Each child is unique and it can't be predicted how past experiences and traumas will affect them. ACH is present to help parents feel prepared and supported throughout the transition. The Crutchers were no exception.
Heather recalls the early weeks of their transition, "All the things they train us for that could happen, I feel like we experienced in the first 6 weeks of the girls' transition." As developmental delays resulting from their past trauma became more apparent, they were intent on making playtime more educational. New discipline techniques needed to be adjusted as Heather and Dave discovered areas the girls may not have had attention in before.
Some of the techniques they found helpful and continue to use today come from the Trust-Based Relational Intervention (TBRI®) training taught by the ACH team. Heather and Dave try to clearly communicate expectations to the girls, prepare them for what's coming next, and offer choices to empower the girls. "This has made a huge difference in how we can care for them," Heather shares.
In addition to two of the girls having a mild form of DiGeorge syndrome, Heather and Dave discovered that the girls had also experienced a high level of medical neglect in their past that now required an increased amount of attention. This didn't stop Heather and Dave's love. They were committed to giving fully of themselves to Abigail, Emmaline, and Ava Grace through their transition into a new family and home. Though at times difficult and trying, they never gave up, lost hope, or doubted these girls were meant to be with them.
Cheryl shares, "The Crutchers gave them a normal life with family outings, church attendance, and activities. They were committed to these children." Heather and Dave established regular rhythms for the girls including summer activity classes at The Little Gym®, church on Sundays, regular visits to Play Street Museum, and letting Abbey, Emma, and Ava just be kids.
The Crutchers couldn't imagine their family any other way
Walking through this journey with ACH, Heather and Dave were connected to a community of other adoptive parents and staff ready to help with any need. Heather is thankful for the relationships she made along with way. "ACH brought us a lot of connections and relationships with other couples either going through the same thing or wanting to be on the same journey as us," she says. "We never felt alone throughout the process." These couples have remained a support and source of encouragement for Heather and Dave. They can reach out to these families to ask for advice, to relate with, and to share experiences.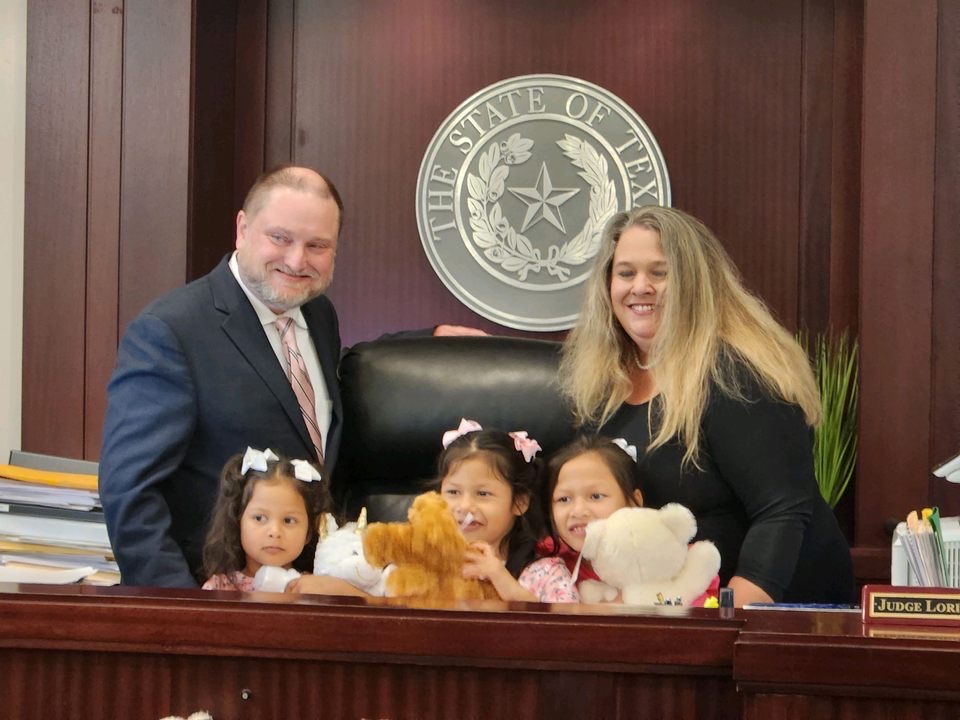 Heather encourages, "It's a wild ride at first, but buckle down. You don't know the curveballs you're going to get, but you will find what's normal for your family. You really just have to be advocates for your kids."
Heather wondered if they had been too afraid of the "unknowns," yet one thing she has no regrets about is saying "yes" to their girls. Abigail, Emmaline, and Ava Grace have changed their lives for the better. They are loving, affectionate, and full of so much hope and joy. Their smiles are sure to brighten anyone's day.
"A sense of belonging is crucial for all of us," adds ACH's Cheryl Donovan. "A forever family is the greatest blessing of all time."
There are still many unknowns Heather and Dave are patiently waiting to discover, but they are better equipped, and not alone, on their amazing journey.